Adoption status

Adopted

DOB

Mar. 2018 (approx)

Sex

Female

Breed

Non-pitbull

Size

She will be a medium sized pooch
Vessel originally came to us through our location in rural Assumption Parish.  She was found dumped in a box in the middle of a sugar cane field, along with all of her siblings.
She was then invited to join the Paws in Prison Program with the Dept. of Corrections Arkansas.  This is where she caught the eye of former inmate (now released) Tracy Owen who currently runs her own dog training program.  After going through many many months of training,  Tracy trained Vessel to become the nation's first-ever "leak detection" dog where she has now been adopted by an Arkansas Water Company.
We are so proud of this once discarded little Lab pup.  Our little hero.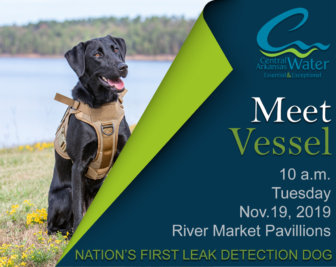 Dog-friendly
Kid-friendly (all ages)