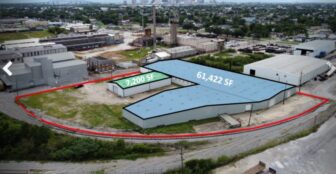 WE ARE NO LONGER OPEN FOR PUBLIC TOURS BUT…
Villalobos Rescue Center (VRC) is a private, non-profit 501 (C) 3 organization.  We are not funded by the state, city, parish, or any other entity as far as donations go.  We are not "mandated" to be open to the public.  In the past when we were opened to the public, it became too disruptive for the dogs and employees so we had to discontinue the program.
But we do understand why our supporters and fans would love to see where we continue to save the dogs that we all love so much.  And it is because of this, that we have created another way for you to be able to "tour" our facility.
When you sign up for our KENNEL CLEANING VOLUNTEER PROGRAM, you are given "behind the scenes" access to our facility, and at the same time, you will work side by side our regular VRC staff in helping take care of the dogs.  This volunteer program is offered 7 days a week from 10 am to noon.
To sign up or get more information on this program, email: volunteer@vrcpitbull.com